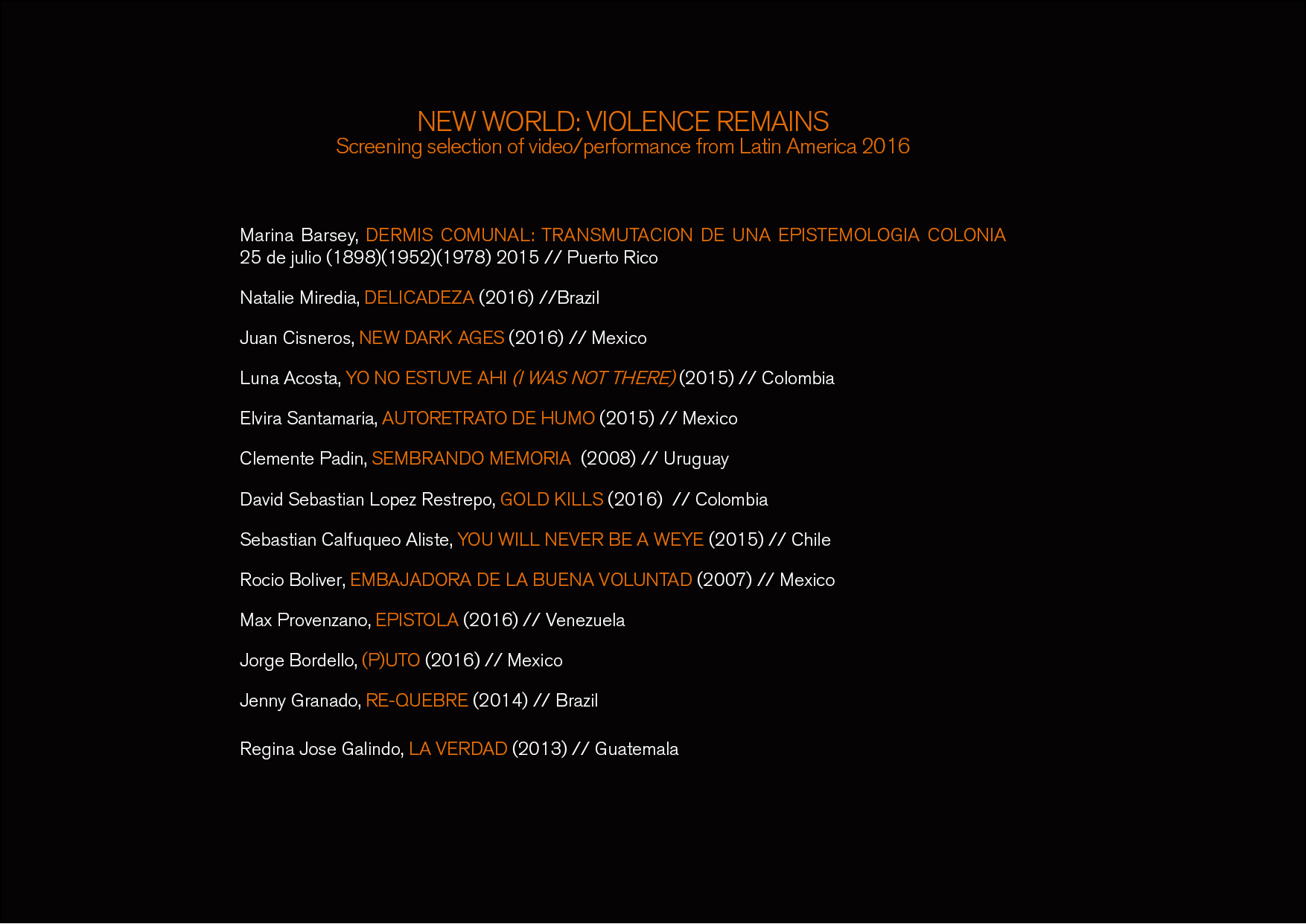 NEW WORLD: VIOLENCE REMAINS
video/performance from Latin America
Project and organization by Diana Soria Hernandez  for ASHES
Invited collaborator Ignacio Pérez Pérez
OPEN CALL (translated from Spanish)
With the purpose to attack the circuits of silence and contextualize the transatlantic struggles, I open this call to artists, activists, art students or related, art historians, feminists and freelancers having video work related to the history of violence and disappearance Latin America has been forced.
Looking forward to expand notions of past and present (his)stories in speeches and hegemonic narratives, this call seeks to bring together a selection of videos that can confront the Finnish viewers with silence and privilege of official histories. It is a sample video that resists official narratives sharing and expanding Latin American visions in Europe.
The videos will be screened on 20 and 24 May 2016 in TEAK (Theatre Academy) as part of the MA project ASHES based on the night of September 26, 2014 in Iguala, Mexico.
The selection for the screenings "New World: Violence Remains" received around 130 proposals from 14 countries. It also received work from artists who were invited personally because of their trajectory and artistic proposal.
The present screening New World: Violence Remains shown as part of ANALCO PROJECT consists of 13 videos, whereas the demo screening shown in May 2016 was composed of 30 works.